Download the pdf of the HYCS pocket guide for Parents & Carers here which identifies both national and regional support options for Hounslow Borough.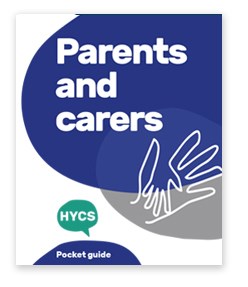 What can you do to support a young person?
Being a parent or carer can be really tough at times, particularly when your child is in real emotional distress or when you are anxious about aspects of their behaviour. You may be feeling a whole variety of emotions, you may have tried many different approaches and find it hard to know what to do for the best to
support the young person.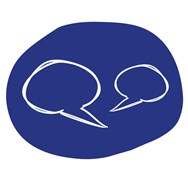 You are not alone!
There is plenty of help, advice and support available to support you. On the other side of this leaflet we have listed just a few suggestions of places for you to contact as a starting point.
Everyone is different but young people may respond more positively  if you aim for the following in your approach: 
Stay calm – slow down, take a breath.

Listen to the young person.
Let them know they can come to you for help. Give them the option to talk to you, if they want to.

Be caring, understanding and supportive.
Involve the young person in any decision-making - ask them what they think might help them and encourage them to get that support.

Be patient and also be honest about how you are feeling, you are human too!

Help the young person to develop positive sleep routines and habits, helping to ensure they get enough sleep, and to maintain a healthy balanced diet. This will really help to make a difference.

Research the problem or issue, becoming knowledgeable may help you feel calmer.

Spend time with them if you can - in family activities or shared interests.

Ask for help or advice if you feel problems are too much for you or your family to manage.

Look after yourself too! Seek support to discuss your worries and try not to be too hard on yourself.
Need support for a young person?
Free, confidential helpline offering information and 
support on any aspect of parenting and family life.
Family Information Service (FIS) and Directory (FISD)N - Hounslow Borough - 
020 8583 3470  
Information service & directory for parents/carers 
of young people aged 0-19.
CAMHS DUTY LINE (Hounslow Borough) - 
020 8483 2050 Daily from 12.00hrs – 14.00hrs. 
CAMHS (Child Adolescent Mental Health Service) 
HOUNSLOW IAPT -
0300 123 0739 
IAPT (Improving Access to Psychological Therapies) 
is a talking therapy service.
EARLY HELP HOUNSLOW (EHH)  - 
0208 583 6600 option 1 earlyhelp@hounslow.gov.uk 
Information service & directory for parents/carers of 
young people aged 0-19.
GINGERBREAD - 
0808 802 0925
Free call, support and expert advice for lone parents.
BACP – FIND A THERAPIST 
BACP (British Association of Counselling and Psychotherapy) resources for anyone seeking to find a therapist.