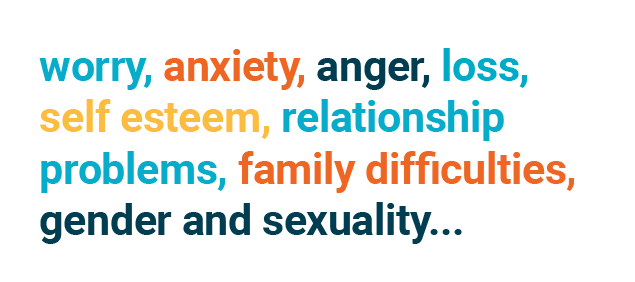 The Self Help Hub is a place where you can find helpful information and services to empower and support you. 
• Check out our A-Z Directory to find supporting services across a wide range of concerns.
• Visit the App Zone for a selection of mental health and wellbeing apps.

• Self Care Kit - Choose from a wide range of ideas to help you manage stress and build resilience.  Pick the ideas that are right for you!
• Download our handy HYCS' pocket guides available here (on the right column) covering topics such as Gender & Sexuality, Emotional Crisis, Calm Breathing and more...
Terms & Conditions - the information provided here is for your convenience and information; it does not imply HYCS' endorsement of these third party organisations or their content nor is it intended to replace advice from trained professionals. Please see our full terms & conditions here. 
Self help hub - Pocket Guides
"Without the dark, we'd never see the stars." ― Stephenie Meyer, Twilight
"Life is not about waiting for the storms to pass. It's about learning how to dance in the rain." ― Vivian Greene