Download the pdf of the HYCS pocket guide 'Exam Stress' here.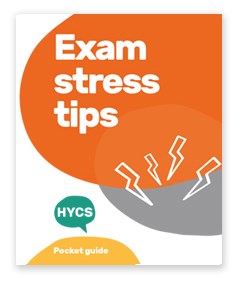 Surprisingly, some stress can actually be your friend in exam times helping to motivate you to perform better. However to stop the balance tipping from stress to distress, check out some of the tips below – see what works for you…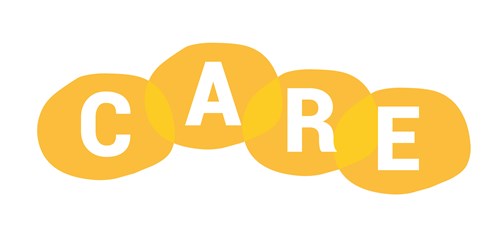 CARE breathing
Make 10 minutes a day of calm breathing practice (or mindfulness meditation) a daily habit to help to calm the body down. (See Calm Breathing Leaflet).

Find your inner cheerleader
Challenge and replace your self-doubts with more helpful, encouraging thoughts that both calm and support you. 

Plan ahead 
Get organised with a revision schedule.

Make time for breaks
Schedule regular breaks to refresh your mind and change the focus for a while.  It will pay off in the long run!

Bite-sized chunks
Break tasks down, set yourself 
mini goals and you'll feel you are making progress. 

Keep it in perspective 
Are you exaggerating the importance of the problem? Stop, reflect and scale things down to size.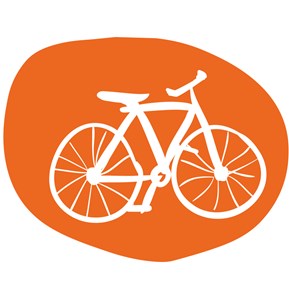 Exercise 
Refresh & refocus the mind, perhaps take a walk, dance, practice yoga, swim, cycle, play sport with friends…

Distractions
If you can't focus, change tack for a while - play a game, sing, watch the TV, read a fun book, have a relaxing bath whatever works for you, then go back to revising later.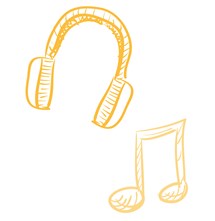 Mood and music
To boost your mood, energising or relaxing and calming, just build and choose your playlist.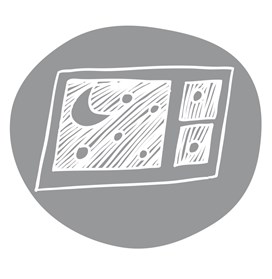 Sleep
Invest in rest! Allow your mind time to unwind and relax before bed time, – a good night's sleep will really help you to focus.

Eat well
Eat regular meals, skipping meals will just drain your battery. Avoid high sugar snacks that just give you a short energy surge and opt instead for slow-burn foods.



Stay hydrated
Drink water to stay on top of your game and cut down the caffeine (tea/coffee/fizzy drinks).
Revision buddy
It can be helpful to revise with a friend so you can support and motivate each other.  
But don't compare
We're all different. Try not to compare with others and avoid post exam discussions! 
Sources of Support:

• Hounslow Youth Counselling Service
0208 568 1818 or SMS 0778 4481 308
ask@hycscounselling.co.ukwww.hycscounselling.co.uk
Free, confidential counselling for 11-25 year olds in Hounslow Borough, self referral.  BACP Accredited Service.

• Visit your GP

Helpline support 24/7
• Childline 0800 1111 (24hr)
• Samaritans 116 123 (24hr)
• YoungMinds Crisis Messenger    
  Text YM to 85258 24/7 support

Get Help Apps
• Calm – A free mindfulness and meditation app/website. www.calm.com
 
• Headspace App' – Guided meditations for all levels to relieve anxiety. www.headspace.com

• BBC Bitesize Revision App – for 14-16 year olds 

• Stressheads App (The Mix) www.themix.org.uk/apps-and tools/stressheads