Download the pdf of the HYCS pocket guide 'Gender & Sexuality' here.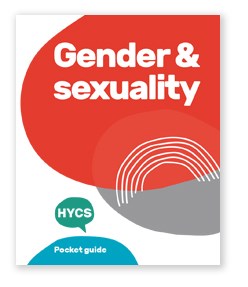 Sources of support and advice for young people.

The spectrum of both gender and sexual expression is diverse and it may be that you are seeking a safe space to feel understood, to gain support or gain understanding as you explore your individual gender identity or sexuality.

A wide variety of organisations, including organisations specialising in helping young people, are available to provide information, advice and active support – here are just a few of them: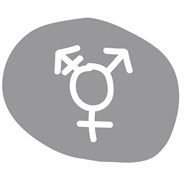 Specialist organisations 

GENDERED INTELLIGENCE   
020 7832 5848 
youthwork@genderedintelligence.co.uk
Offer youth activities, events, support, training and resources for young trans and gender diverse people and those who work and support them.

SWITCHBOARD LGBT+
0300 330 0630  
chris@switchboard.lgbt
Switchboard provides a confidential one-stop listening service for LGBT+ people of all ages.'a place for calm words when you need them most'.  Download the Switchboard Emotional Wellbeing Support Guide here.
STONEWALL  
08000 50 20 20 information service   
The UK charity for gay, lesbian, bisexual and transgender people and their allies offering information, advice and where to get local support. 

LGBT FOUNDATION   
0345 3 30 30 30  
Organisation for all ages with resources plus helpline LGBT+.

GENDER CONSTRUCTION KIT   
A guide to altering things linked to gender, from pronouns, hair and voice to legal advice.
Just Like Us
JLU's mission is to empower young people to champion LGBT+ equality. They want all young people to know that being LGBT+ is something to be celebrated.They run three programmes - the Ambassador Programme, Pride Groups training for school staff and School Diversity Week in June.

TRANS STUDENT EDUCATION TRUST  
A youth-led organisation dedicated to transforming the educational environment. Resources section including Gender Unicorn, Definitions and posters.

PINK THERAPY   
The UK's largest independent therapy organisation working with gender/sexual diversity clients.

Galop
LGBT+ Domestic Abuse Helpline - 0800 999 5428
LGBT+ Hate Crime Helpline - 020 7704 204
LGBTQ+ anti-violence charity, if you've experienced hate crime, sexual violence ordomestic abuse, we're here for you.  Also support LGBTQ people who have had problems with the police or have questions about the criminal justice system.
National Conversion Therapy Helpline - 0800 130 3335  (10am - 4pm) CThelp@galop.org.uk
If you are currently experiencing abuse aimed at changing, altering, or 'curing' your LGBT+ identity, or think this will happen to you if you come out, Galop's Conversion Therapy Helpline is here for you. So-called conversion therapy can have a long-term impact on LGBT+ people. If this has happened to you in the past and you are still struggling with it, you can reach out to Galop's support services. The helpline can provide a safe, confidential listening and information service to any LGBT+ person aged 13+.

LGBT JIGSAW   
A partnership committed to achieving better outcomes for homeless young people.

NAZ     
For 18+ only – 'Sexual health for everyone' culturally sensitive sexual health 
promotion/HIV services/counselling to communities in London.

IMAAN
The UK's leading LGBTQ Muslim charity providing information & groups for 
18+ age group.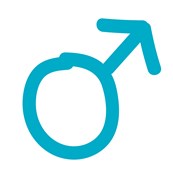 Other support

HYCS 
For free, confidential 
counselling support 
020 8568 1818 

YOUTH ACCESS 
Directory to search for local youth support services in your area.

MEDICAL SUPPORT
Get in touch with your doctor or contact 
NHS 111 for non-emergency care and advice.

KIDSCAPE (bullying)  
Parent Advice Line - 07496 682785

THINKUKNOW (online safety)   
0370 496 7622