HYCS is constantly monitoring official advice in light of COVID 19 - this page is regularly updated with the latest news about services.  

UPDATE: JULY '21:  
HYCS Continuing COVID-safe Measures at HYCS Offices
HYCS will continue to operate practical, COVID-safe measures for anyone attending face to face sessions at our Isleworth Centre after 19 July '21.  We hope this will help to keep you and our staff safe, protecting our service to ensure that we can continue helping to support you.

What does this mean? 
If visiting the HYCS Centre, please continue to wear a mask (unless exempt), sign in on the NHS App, respect social distancing and follow hand-sanitising measures in all public areas  - please read our pandemic guide for attending face to face appointments at HYCS here.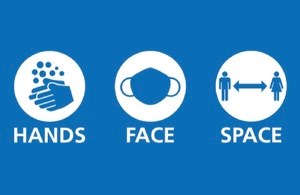 Opening Hours
The HYCS offices are open weekdays only during normal office hours and staff are available both to arrange appointment bookings and answer your queries.   Contact us to find out more.

HYCS Counselling Services:
We have adapted the way we deliver our services to young people because of the pandemic.  HYCS are now offering appointments by telephone or by online video call for both new and existing clients who are aged 13-25 and live, work on study in Hounslow Borough.
As national lockdown restrictions are lifting, we have also resumed face to face work for a wider, 11-25 year olds. 

Want to Find Out More?
If you are 11-25 and live, work or study in Hounslow Borough, please simply contact us to arrange an introductory appointment - please note, you can only self-refer to our free service and do not need to be referred by a professional, parent or any other adult.
In Crisis?
If you are in crisis, and need urgent help please check our emotional crisis leaflet for 24/7 support options.