2-10 December 2020 is National Grief Awareness Week.  This year's theme is 'Share your story'.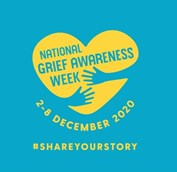 NGAW aims to normalise grieving, enabling people to feel able to share and talk about their experience.   If you or someone you know has experienced loss, take a look at the many support organisations listed in our A-Z Directory under B listed in the Bereavement section - click here. 
Get involved with NGAW
Many events are taking place throughout the UK including a minutes silence at 5pm on 8th December.  On that day at 6pm, many buildings around the country will be illuminated in yellow including St Paul's Cathedral - events' calendar click here.  
You can download NGAW posters to display or put on your social media such as the ones below - click here: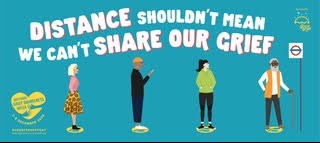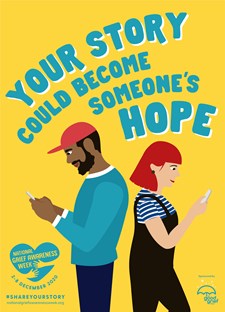 NGAW is driven by the Good Grief Trust, bringing all UK bereavement services, support organisations and helplines together under one central database.